Welcome to ICMSCE 2022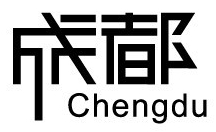 Welcome to the official website of the The 5th International Conference on Mechatronics Systems and Control Engineering (ICMSCE 2022). It will take place in Chengdu, China during March 11-13, 2022. The main objective of ICMSCE 2022 is to present the latest research and results of scientists related to Mechatronics Systems and Control Engineering topics.
The field of mechatronics is growing every day and control engineering finds itself in every different engineering application, from rescue robotics to medical applications. This conference is gaining more importance and popularity and we are very pleased that we can have a platform to discuss and educate ourselves even more on these subjects.
2022年第五届机械系统和控制工程国际会议 (ICMSCE 2022) 将于2022年3月11日-13日在中国成都举行。会议旨在促进机械系统和控制工程等领域的学术交流与合作,热忱欢迎从事相关技术研究的专家、学者和专业技术人员踊跃投稿并参加大会。
Publication
All submissions will be peer reviewed by 2-3 reviewers. Accepted and registered papers will be published into ICMSCE 2022 Conference Proceedings, which will be submitted for indexing by Ei Compendex, Scopus, Thomson Reuters (WoS), Inspec.
所有文章将由程序委员会严格审核,录用文章在完成注册后被收录出版至 ICMSCE 2022 会议论文集,该论文集将提交出版并提交Ei 核心和 Scopus检索。文章作者将被邀请参会做口头报告。 欢迎大家踊跃投稿!
Paper Submission
Authors are invited to submit papers through the Electronic Submission System. Submissions must be original and should not have been published previously or be under consideration for publication while being evaluated for this conference.
欢迎点击投稿链接进行系统投稿(全文或者摘要)。
For any inquiry about the conference, please feel free to contact us at: sub@icmsce.com.
Conference Speakers
Prof. Shuzhi Sam Ge
IEEE Fellow, IFAC Fellow,
IET Fellow

Prof. Zongli Lin
IEEE Fellow, IFAC Fellow,
AAAS Fellow, CAA Fellow


Prof. Karen Rudie
IEEE Fellow


Prof. Mara Tanelli